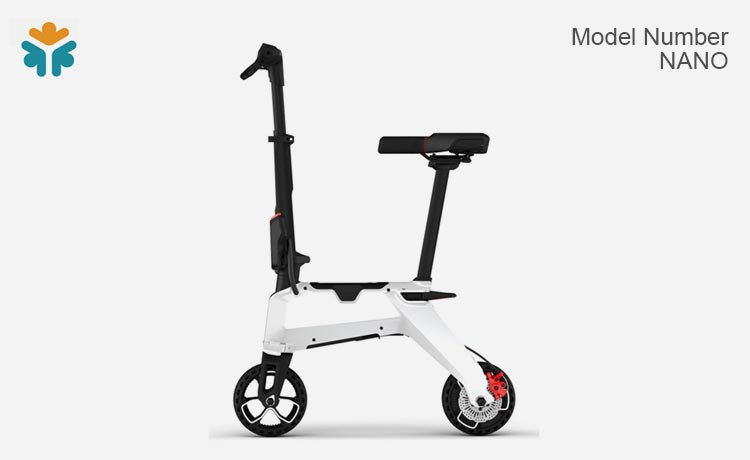 Mobility scooter NANO
—
Nano is designed as the smallest, lightest, smartest and funniest e-scooter. With its dimensions and battery highest standards, NANO is able to go everywhere like into cars, subways, trains or planes.With 9.9 KG only (without battery), NANO is one of the lightest electric mobility product on the market. Plus with its handle-seat,foldable, everybody can easily carry it.
Main features :
●Aerospace Magnesium Alloy,lightweight, durability.
●follow you everywhere. No space limit, no rule limit, no pleasure limit.
●extra embedded charger,can charge itself everywhere, no worry anymore.
●strong mechanical brake system with 100 mm Rear Disk.
●With its USB plug ,each NANO's battery is actually a real huge 26.000mAh PowerBank that you can use everywhere!
● AUTOMATIC LIGHTING,integrate a smart sensor system to automatically turn front and back light on when its dark outside.